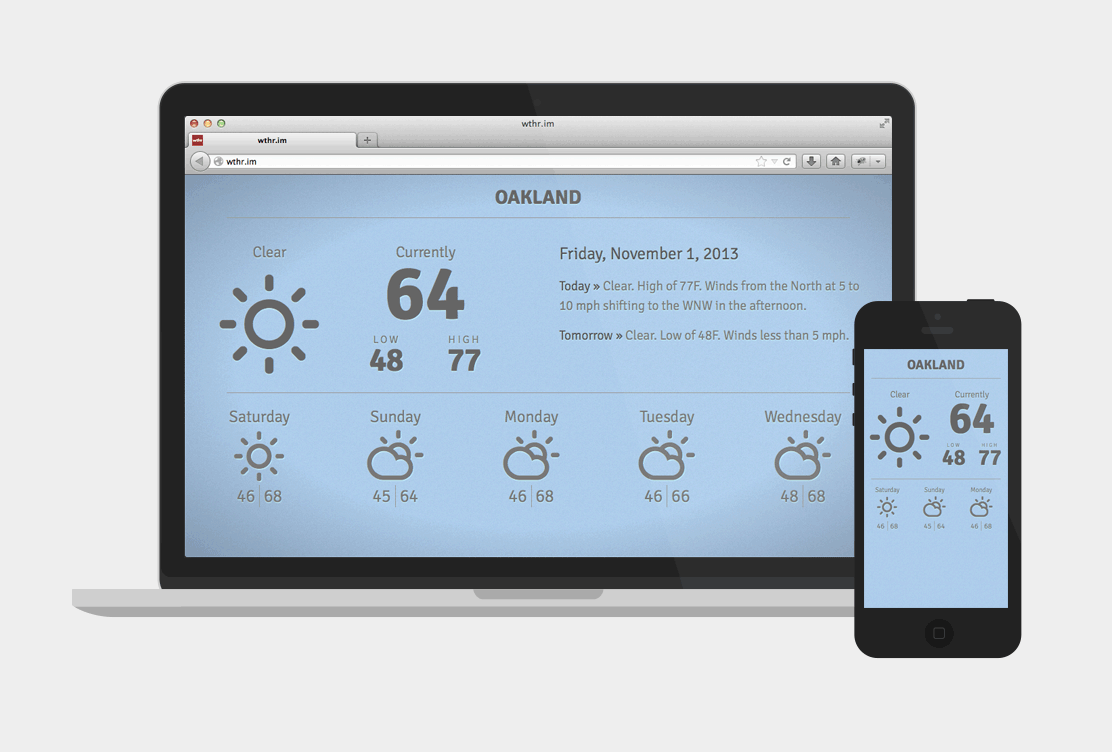 Current weather forecast sites provide far too much information than what people typically want (dew point? barometric pressure? METAR?!). I wanted a simpler way to get my forecast. wthr.im gives you what's important: temperature, current conditions, and the day's high/low temperatures. By reducing the elements of what most people are interested in, I've created wthr.im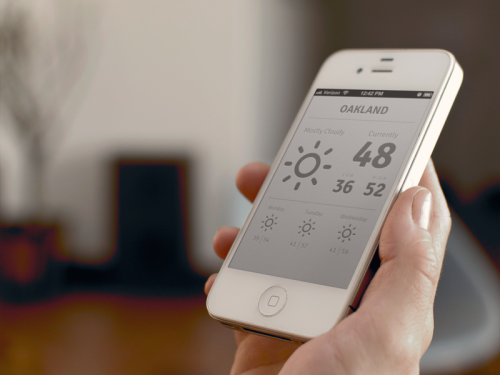 What's unique about this weather application is the use of ambient display. Based on weather beacons, at a glance you'll know if it will be warmer, cooler, or similar to what the weather feels like today. It'll also let you know about any precipitation tomorrow.
Ambient Background Color
Blue = significantly colder
Red = significantly warmer
Grey = same as today
Pulsing = precipitation tomorrow
And you know what's also awesome? This will look good on your smart phone, tablet, or desktop web browser. Got an iPhone? Load up the site and tilt your phone to the side for an extended forecast. It's called responsive layout design, which means that you can use this site on any of your devices.
Involved Role
Frontend development
UI generation
wthr.im Forecast Website Medium Specifics
Responsive designed site (HTML, CSS, PHP, Javascript)