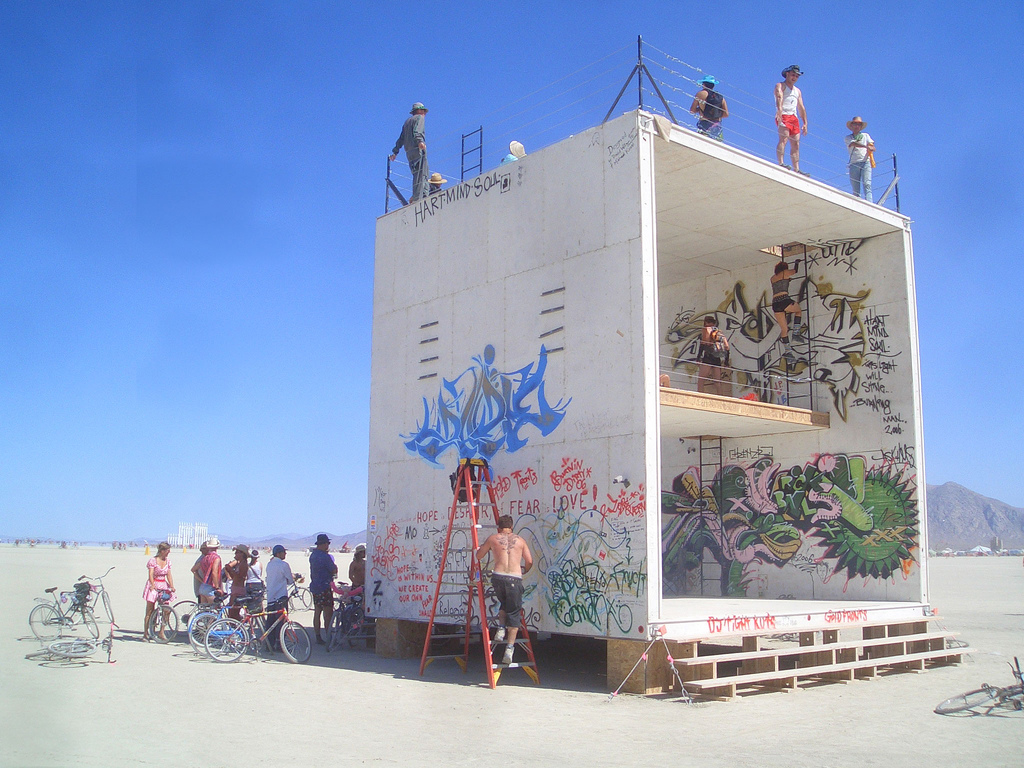 About the SugarCube House
Twenty five feet tall, built and taken down in a week, all materials recycled.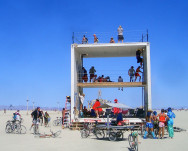 The SugarCube House is an art project created at the Burning Man festival, based on patent-pending new wood construction technology. It is an open-ended, wooden structure that is made of plywood and manufactured wood I-joists to be self supporting and strong enough to carry normal floor loads on all three horizontal levels including the mezzanine and roof.
Medium Specifics
Plywood
Patented locking blocks
8,000 screws
25′ x 25′ x 25′