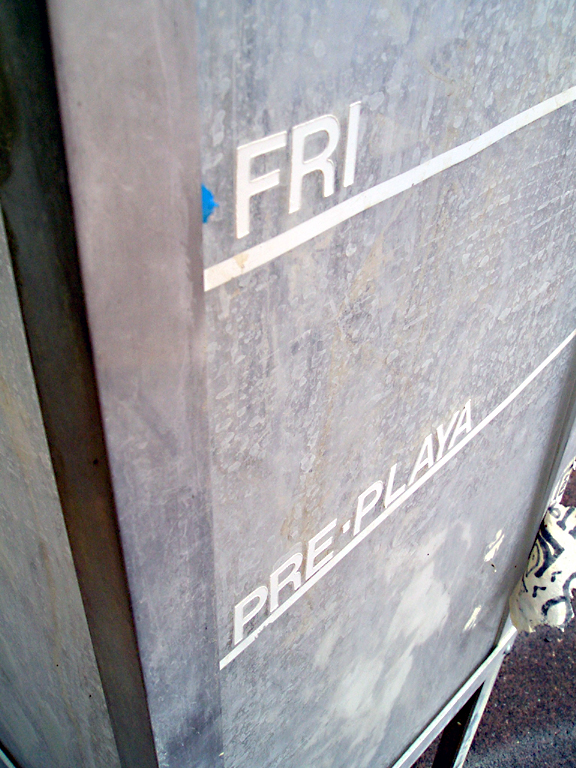 In a given day, we dispose of random detritus that we no longer want. In a pristine environment, it is even more visible and important that it is dealt with in an appropriate manner. Just a quote from the Burning Man web site: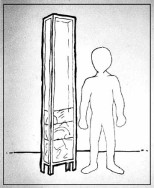 "Trash is not something most of us think about. We live in a society where men come in the wee hours of the morning and take it all away. It is only when you have to live with your garbage for a week, without the opportunity to take it out, that you realize how much garbage 21st Century Homo Sapiens produce."
I wanted to illustrate that amount of waste during a given period of time.
The project is a clear tower standing roughly eight feet high and twelve inches on each of the four sides. Every day – for the duration of the Burning Man event – I added to the tower a daily amount of refuse, this included any trash that I found. The days are marked off on the outside with a line and the day. Every day, the level grows higher and the amount visible. There is also a voyeuristic quality in seeing what one person discards during a day/week.
aluminum, acrylic, and electronics
8′ x 12″ x 12″