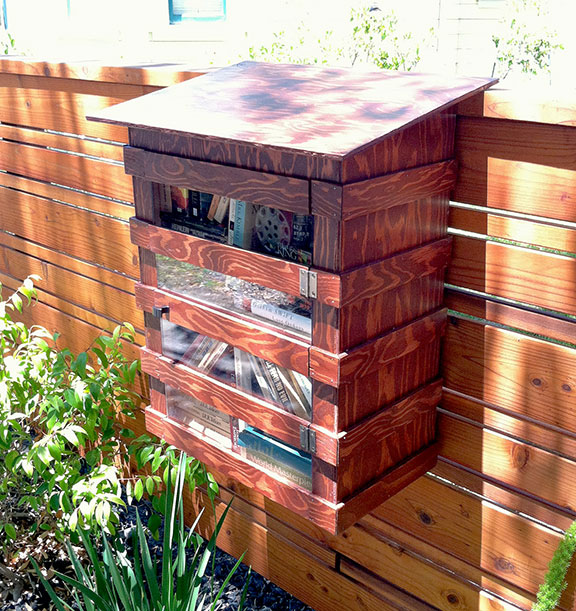 The little free library is a simple way to connect with a community. Providing books freely to who ever wants one – an anonymous gift – in a unique exchange. You're uncertain who provided the original book and you're never certain where it'll go next.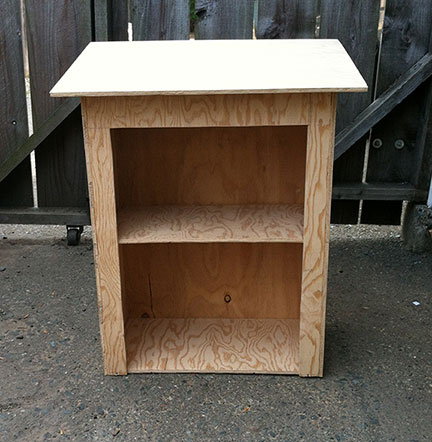 An Act of Anonymous Gifting through a Free Library
Unlike a city public library, there are no expectations upon a book's return. The book is yours, no strings attached, no need to identify that you've taken it.
You may be part of the gifting process by including your own book…or not. The choice is yours. Your role in this exchange is entirely about what you want.
This is an ongoing experiment. Will all the books be gone and need replacing? Will people place books inside? Will it overflow? Will someone vandalize the piece? I'm not certain about any of those, and if a small connection within a neighborhood occurs a degree of risk is worth trying.
Of note, I noticed that because there is a ready source of books available at all times, our household has been reading more. And because it is always a surprise to see what drifts through, the genre of what we're reading ranges from fiction, historical, technical manuals, comic books, romance, and horror. You're never quite certain what you'll find in there.
I often see the neighbors adding and removing books, freely sharing what they have with our other neighbors. Because we get a lot of foot traffic through our neighbor, the library is visited constantly throughout the day. The amount of books waxes and wanes throughout the week; the original books we seeded the library with are long since gone and new ones have replaced them.
I encourage you to install one of these in your neighborhood. Whether it's a fancy wooden structure or a simple box, the reward it brings through fostering local community is immense.
Gift freely.